Regulatory Framework
Capital Raising Opportunities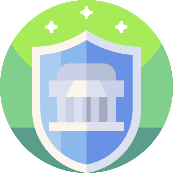 Fiji's capital markets is governed by a number of legislations including the Companies Act 2015.  These laws broadly describe the principles and rules by which companies can raise funds from the public for investment purposes.
The RBF derives its regulatory and supervisory powers from the Companies Act 2015, RBF (Amendment) Decree 2009, and Interpretation Act (s19) as well as, the RBF (Capital Markets and Securities Industry) Regulations 2015.  The responsibilities of the RBF are highlighted in section 13 of the Companies Act 2015.  More specifically, these are referred to in Parts 22 to 28 and Part 42 of the Act.
In 2009, due to the repeal of the Capital Markets Development Authority (CMDA) Act 1996, responsibilities of the CMDA were transferred to the RBF under the Capital Markets Decree 2009.
Links to relevant capital markets related legislation and policies are provided below:
The Reserve Bank of Fiji also issues directives such as Capital Markets Supervision Polices, Corporate Governance Principles and Guidelines for Reporting which must be adhered to by entities raising funds in the capital markets.  The South Pacific Stock Exchange is a self-regulating organisation and has Listing Rules and Business Rules which, listed companies must comply with.
Should you require further information or clarification on any of the content provided on these pages, please do not hesitate to contact us.  We recommend seeking independent legal counsel should you wish to engage in any activity in the capital markets or seek an interpretation of the relevant requirements under law.