We are solely responsible for the issue and circulation of Fiji's notes and coins.  We also determine the structure, design, content and material composition of Fiji's currency.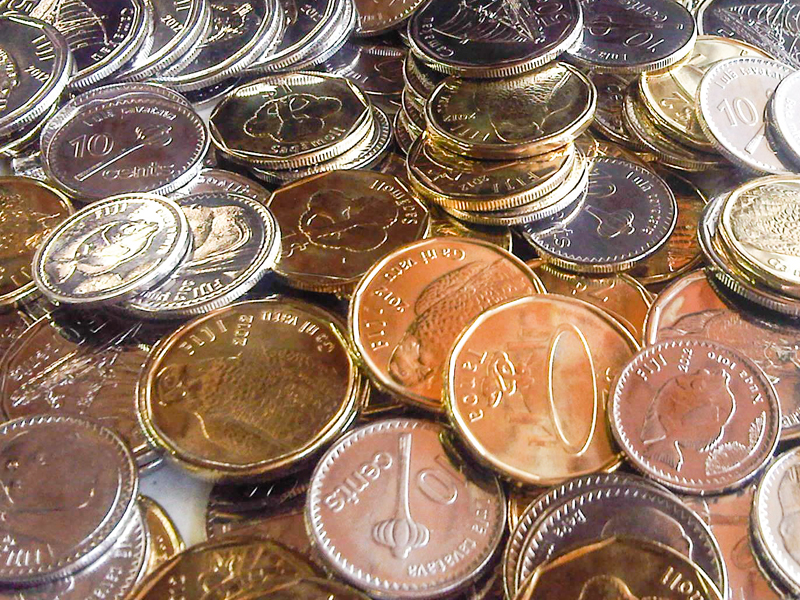 Using images of currency
Images of latest/existing currency in circulation to be used for promotional materials i.e. Flora and Fauna Currency Series.  The word "SPECIMEN" to be clearly visible on all currency images used for future promotional materials.
The currency images used cannot be defaced in any way on promotional materials (including printing, writing or impressing words, letters or figures on them other than the word SPECIMEN).
Reserve Bank of Fiji holds copyright over Fiji currency designs and reserves the right to take legal action if images of Fiji currency are defaced in any way.
DISCLAIMER:
The Reserve Bank of Fiji (RBF) provides the highest quality numismatic products for our customers. The products, service, and contents, are provided "as-is," and "as available." The RBF cannot and does not guarantee that the product, service and contents will not contain errors or omissions.
Please note the selling price does not include insurance, postage and freight charges ("ipf charges"). The sole and entire maximum liability of our numismatic products, for any reason, and buyer's sole and exclusive remedy for any cause whatsoever, shall be limited to the amount paid by the customer for the particular items purchased. If a product purchased is defective or not to the buyer's satisfaction, the buyer must return the product in its original condition within 30 days of receipt with the ipf charges to be borne by the buyer.
The RBF will take proper care in handling the item(s) while packaging for shipment, however, RBF will not be responsible for any damage or loss of goods while in transit. Nor shall be responsible for any delays in the transmission, delivery or execution of customer's order that is beyond RBF reasonable control or anticipation.