Investment Offers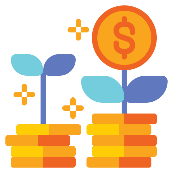 The capital markets offers several opportunities to grow your savings to meet your long-term financial goals.  This webpage provides some useful information about the types of investments that you can make.  Some investment opportunities are intended for sophisticated or professional investors while others are intended for retail or individual investors, such as "Mums and Dads," young adults and children.  It is also important to seek financial advice, understand your appetite for risk and plan your financial needs and goals over the short to long term.  The returns on a number of investments that you make in Fiji's capital markets are tax-free.  The capital markets in Fiji include the markets for stocks, bonds and managed funds.  Professionals such as stockbrokers and investment advisors play a key role helping new investors understand various options available to them, including the risks that are involved and the potential returns that can be provided.
Bond Market

The bond market refers to a market where bonds and other types of long-term debt securities are bought and sold.  Bonds can be issued by various entities, including private corporations, public entities and governments.  They represent a debt owed to investors by their issuers which must be fully paid at their maturity, which is the date at which the life or term of a security ends.  Bonds can be categorised according to the intended use of the proceeds from issue.  A few types of bonds are explained below:

As a long term investment, bonds can have maturity dates of several years from issuance.  The type of returns an investor can achieve from investing will depend on the bond's characteristics.  While there are many types of bonds, investors generally achieve returns in one or more of the following ways:

Information for Institutional or Professional Investors
Further information about bonds and other securities issued by Government and other entities can be found here.
Information for Retail or Individual Investors
While most bonds are issued to a target audience of large entities or high-net-worth individuals, Viti Bonds are accessible to individual or retail investors, including foreigners and pensioners.  To find out more, click here.
Stock Market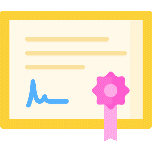 The stock market is an organised venue where shares and other securities are listed for trading. Shares or stock – the most common type of investment you can make on the stock market – represent a part ownership of a company and an entitlement to the profits that a company generates.  They may be considered as a risky investment but they also have the potential to yield very high returns.  These returns can come in one of the following ways:

South Pacific Stock Exchange (SPX)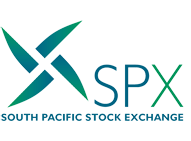 The SPX, formerly the Suva Stock Exchange, was established in 1979 and is currently the only licensed securities exchange in Fiji.  Since 2010, trading on the SPX has been conducted on an Electronic Trading Platform.  Visit the SPX page for more information.
Stockbrokers
In order to buy shares or other securities listed on the SPX, you must engage the services of a stockbroker.  Stockbrokers are professional market participants who execute deals between buyers and sellers of investments and are paid a commission for providing this service.  They are also required to inform the clients or investors of any possible risks associated with their investment interest.  A broker must hold a valid licence from the RBF.  There are presently three licensed stockbroking entities in Fiji, namely, the FHL Stockbrokers Ltd, FijiStock Brokers Ltd and Kontiki Stockbroking Ltd.  Details of these stockbrokers can be found here.
If you are looking to invest in listed shares or other securities, the SPX has a number of useful online resources which you can access here.
Managed Investment Scheme Market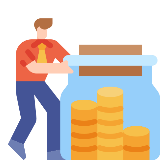 A managed investment scheme is an entity that enables a group of investors to contribute money that is pooled for investment to provide returns.  In Fiji, there are presently two such entities, called unit trusts, that are licensed and supervised by the RBF to operate as managed investment schemes.  Unit trusts raise funds by offering units to the public which represent a share of their funds.  You can invest in a unit trust by purchasing units.  The unit trust pools funds from various investors and invests them in a range of securities and other assets – called a portfolio – that earn a return, in line with the unit trust's objectives.  Investors can expect to make returns in the following ways:

Information for Investors
For contact details of unit trusts licensed by the RBF, click here.
Investment Advisers
Investment advisers are professional entities or individuals that are licensed by the RBF and provide investment advice as a service.  These professionals can share key information on building portfolios or investing your wealth in sophisticated securities, particularly for high-networth individuals.  A list of these professionals can be found here.
Should you require further information on the above, please do not hesitate to contact us.