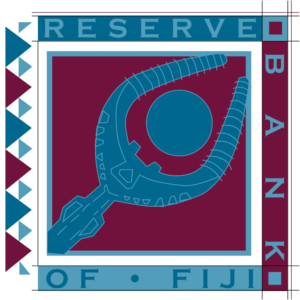 Reserve Bank of Fiji
The great double-hulled, ocean-going canoes (Drua) of the ancient Fijians were remarkable crafts capable of long voyages.
The tagaga (pronounced "tangaga") or masthead, was crucial for holding in place the sails, woven from the leaves of the pandanus tree.
It was the tagaga which enabled the navigators to keep their drua sailing towards their destinations.
For the Reserve Bank of Fiji, a logo based on the tagaga masthead, symbolises the Bank's role in contributing towards a sure and steady course for Fiji's economy.