Press Release No 2 –
Approved Capital Markets Licence Holders for 2012
Press Release No. : 02/2012
Date : 17 January 2012
The Reserve Bank of Fiji has approved the following principal licensees and its representatives to conduct and carry on business in the capital markets industry in the categories licensed as Brokers and Dealers, Investment Advisers, Unit Trusts and Securities Exchange in the Republic of Fiji from 1 January – 31 December 2012 (both dates inclusive).
The Licence is issued in accordance with the requirements for approval and the provisions of the Capital Markets Decree 2009, Unit Trusts Act 1978, Regulations, Rules, Policies and conditions as may be stipulated by the Reserve Bank of Fiji.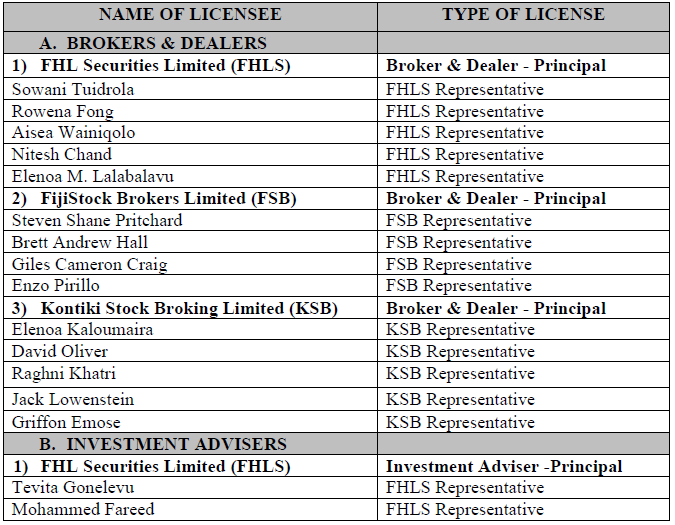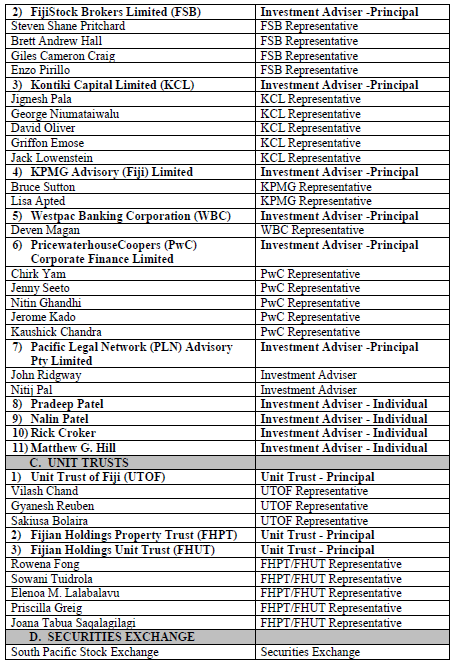 Members of the public are advised to consult only licensed persons when considering any investment or capital raising decisions within the capital markets.