Press Release No 15 –
Reserve Bank of Fiji Appoints Deputy Governor
Press Release No. : 15/2011
Date : 27 May 2011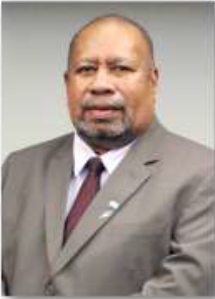 The Reserve Bank of Fiji Board in its meeting on 26 May 2011 approved the appointment of Mr Inia R. Naiyaga as the Deputy Governor with immediate effect for a period of 3 years.
The Board considered, amongst other things, the wide-ranging experience of Mr Naiyaga who has worked in most areas of the Bank and also spent five years with the National Reserve Bank of Tonga as Deputy Governor. He has a wealth of experience in central banking matters and is academically qualified.
Mr Naiyaga has served the Bank with dedication and loyalty for nearly 37 years. He started his career in the Bank in 1974. He has held managerial positions in the Bank as Internal Auditor and Manager Exchange Control. In 1989, he was promoted to Chief Manager (Exchange Control) and has held a number of senior executive roles since then as Chief Manager (Financial Institutions), General Manager (International) and Senior General Manager (Supervision, Banking and Corporate Services). He was appointed Senior Advisor to the Governors on 1 September 2009 after returning to the Bank from his assignment in Tonga.
Mr Naiyaga has been acting as the Deputy Governor in the Reserve Bank since 17 January this year.
Deputy Governor Naiyaga has worked on Government Committees regarding national issues. He was a Board Member of the Fiji Electricity Authority and the 2003 Review Committee of the Fiji Development Bank. He was Chairman of the Joint Committee of Banks/Insurance Companies/RBF Y2K, Chairman of the Insurance Task Force and President of the Fiji Bank Employees Union from 1987 to1989.
Mr Naiyaga was a past President and served for many years on the Executive Council of the Fiji Institute of Accountants.