Press Release No 41 –
Reserve Bank Of Fiji Announces Executive Positions
Press Release No. : 41/2013
Date : 20 December 2013
The Reserve Bank of Fiji is pleased to announce the appointment of Ms Lorraine Seeto as the Chief Manager for the Risk Management and Communications Group, with effect from 1 January 2014. This Group is a new initiative of the Bank which was approved to be implemented in line with the Strategic Plan for 2014 to 2018.
Ms Seeto joined the Bank in December 1981 as an Assistant Research Officer in the Research Department and has risen through the ranks, serving as Chief Manager Currency and Corporate Services Group from 1998 and Chief Manager Corporate Planning and Assurance from 2001, a position which she held for about 10 years before being appointed as the Advisor to Governors in February 2010. Ms Seeto has represented the Bank in a number of fora and in various capacities. She obtained her Bachelor of Arts degree from the University of the South Pacific and a Master of Commerce degree from the University of New South Wales, Australia.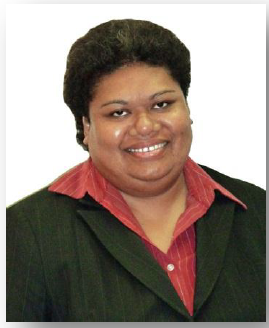 Ms Vilimaina Dakai has been appointed as the Chief Manager Financial Institutions with effect from 1 January 2014. She has been acting in this position since 15 April 2013. Ms Dakai has extensive experience in prudential supervision and policy, having served as Manager, Financial Systems Policy from November 2003 to December 2006 and her present substantive post of Manager Financial Institutions Supervision from January 2007. She has also had a short attachment with the Australian Prudential Regulation Authority in 2005.
Ms Dakai joined the Bank in July 1999 as an Analyst in the Financial Institutions Group. She graduated with a Bachelor of Arts degree from the University of the South Pacific and completed a Master of Business Administration from the same university.
In announcing the above appointments, the Governor and Chairman of the Board, Mr Barry Whiteside, said that the Bank was pleased to make appropriate changes in its structure and resource base to address the needs of the evolving and challenging environment. This will also provide an opportunity for senior staff to develop and gain experience in different areas of the Bank. The Bank looks forward to the contributions of Ms Seeto and Ms Dakai to better deliver its ever-widening role in the economy.