Press Release No 10 –
Reserve Bank Of Fiji Announces Changes In Executive Positions
Press Release No. : 10/2013
Date : 12 April 2013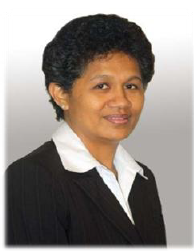 The Reserve Bank is pleased to announce that Mrs Caroline Waqabaca, Chief Manager Economics, will be seconded to the International Monetary Fund (IMF) in Washington D.C. as Advisor in the Office of the Executive Director, Southeast Asia Voting Group. She will take up this position from 1 May 2013 to 30 April 2015.
Mrs Waqabaca graduated with a Bachelor of Arts degree from the University of the South Pacific (USP) in 1989 and completed selected courses in Banking, Accounting and Legal Systems from the then Fiji Institute of Technology in 1993. Mrs Waqabaca completed her Postgraduate Diploma in Economics from the USP in 2000 and attained her Master of Public Policy from the Graduate Institute for Policy Studies in Japan in 2007. She was appointed the head of the Economics Group in May 2011.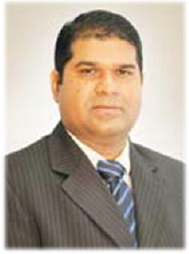 Mr Ariff Ali, currently the Chief Manager Financial Markets will be appointed Chief Manager Economics from 15 April 2013. Mr Ali has been the head of the Financial Markets Group since October 2008. He joined the Bank in March 1992 as a Technical Assistant in the Economics Group and was promoted to Manager Domestic Markets in November 2001. Mr Ali served on executive attachment from January 2004 to December 2006 where he gained further high level experience in both the Economics and Financial Institutions Groups.
He obtained his Bachelor of Economics (Honours) in 1991 from the International Islamic University, Malaysia and Master of Business Administration at USP in 2010.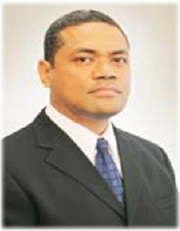 With effect from 15 April 2013, Mr Esala Masitabua, the current Chief Manager Financial Institutions will be Chief Manager Financial Markets. Mr Masitabua has served as head of Financial Institutions Group since February 2010. Prior to this, Mr Masitabua served as the Bank's Chief Manager Currency and Corporate Services from April 2004 until January 2010.
Mr Esala Masitabua graduated with a Bachelor of Commerce (Accounting and Finance) degree from Griffith University, Queensland, Australia in 2001 and completed his Postgraduate Certificate in Human Resource Management in 2004 and Masters of Business Administration from USP in 2006.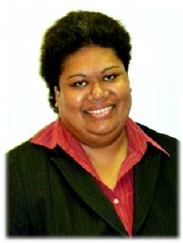 Ms Vilimaina Dakai will be the Acting Chief Manager Financial Institutions with effect from 15 April 2013 until further notice. Ms Dakai's present post is Manager Financial Institutions Supervision 1. Prior to this, she was Manager, Financial Systems Policy. She served in this position from November 2003 until December 2006.
Ms Dakai graduated with a Bachelor of Arts degree in 1997 and completed a Masters in Business Administration in 2006 from USP.
In announcing the above-mentioned appointments, the Governor and Chairman of the Board, Mr Barry Whiteside said that the Bank was pleased to provide an opportunity for these senior staff to develop and gain experience in different areas of the Bank. The Bank looks forward to their contribution to deliver its growing and challenging role in the nation.