Press Release No 28 –
RBF Announces Appointment of Deputy Governor
Press Release No. : 28/2017
Date : 1 December 2017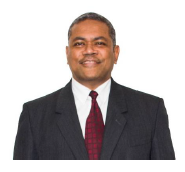 The Reserve Bank of Fiji is pleased to announce the appointment of Mr Esala Masitabua as Deputy Governor with effect from 1 January 2018.
Mr Masitabua has over 20 years of central banking experience, having joined the Bank in 1997. In March 2005, Mr Masitabua was appointed as Chief Manager Currency and Corporate Services Group. In February 2010, he took on the role of Chief Manager Financial Institutions, before being appointed to his current role of Chief Manager Financial Markets in April 2013.
During his tenure at the Bank, Mr Masitabua has assumed a number of senior roles and responsibilities, including acting as the Deputy Governor on several occasions. He has also represented the Bank and attended numerous specialised central banking training both locally and abroad.
Mr Masitabua holds a Masters of Business Administration Degree, a Postgraduate Diploma in Economics and a Postgraduate Certificate in Human Resource Management from the University of the South Pacific. He also holds a Bachelor of Commerce Degree from Griffith University, Australia.
In announcing the appointment, the Governor and Chairman of the Board, Mr Ariff Ali, stated that the Bank was pleased to have Mr Masitabua, a seasoned central banker assume this critical and challenging new role. The Bank looks forward to the contributions of Mr Masitabua and wishes him well.