Reserve Bank of Fiji
Complaints Management Update Report
A. Number of Complaints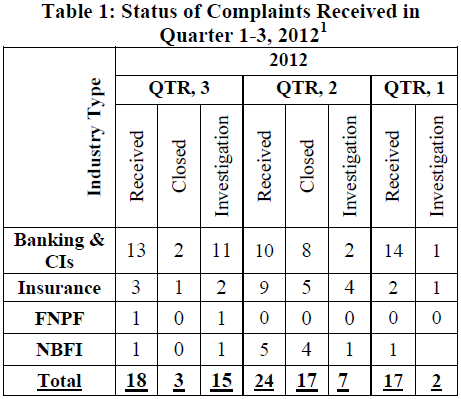 B. Nature of Complaints
The number of complaints received by the RBF on the banking industry was mainly on lending and mortgage sale, fraud- especially on unauthorized withdrawal of cash, fees and charges (Table 2).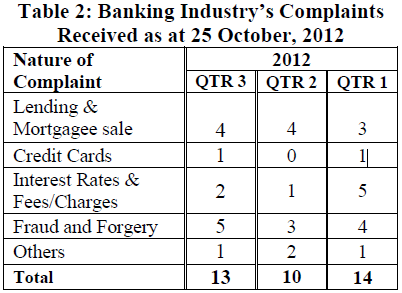 1 Details of the complaints received is attached
The complaints received by the RBF against the insurance industry were mainly on refutation of insurance claims by the insurers due to non-payment of premiums and non-disclosure of material information and insurance agent (Table 3).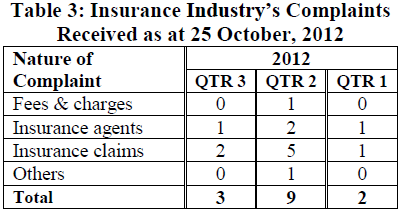 For the non-bank financial institutions, the complaint was on lending's interest rates charge.
For FNPF, the complaint was on delay in following court order for payment of death benefit.
C. Consultative Meetings
During the quarter the RBF held twelve (10) meetings with complainants. These meetings were aimed at addressing concerns raised by the complainants.
In Quarter 3, RBF held four meeting with financial institutions. These meetings were on issues raised by complainants and the ways to solve them.
Financial Systems Development & Compliance Group
25 October 2012
OUR VALUES…Professionalism…Respect…Integrity…Dynamism…Excellence