Fiji Financial Intelligence Unit 2015 Annual Report
Our Achievements
Analysis of Financial Information Received
A key function of the FIU is to analyse reports of financial transactions that it receives from financial institutions and other agencies in Fiji
In 2015, the FIU received a total of 1,610,849 financial transaction and other reports. These reports consisted of suspicious transaction reports (STR); cash transaction reports (CTR); electronic funds transfer reports (EFTR) and border currency reports (BCR).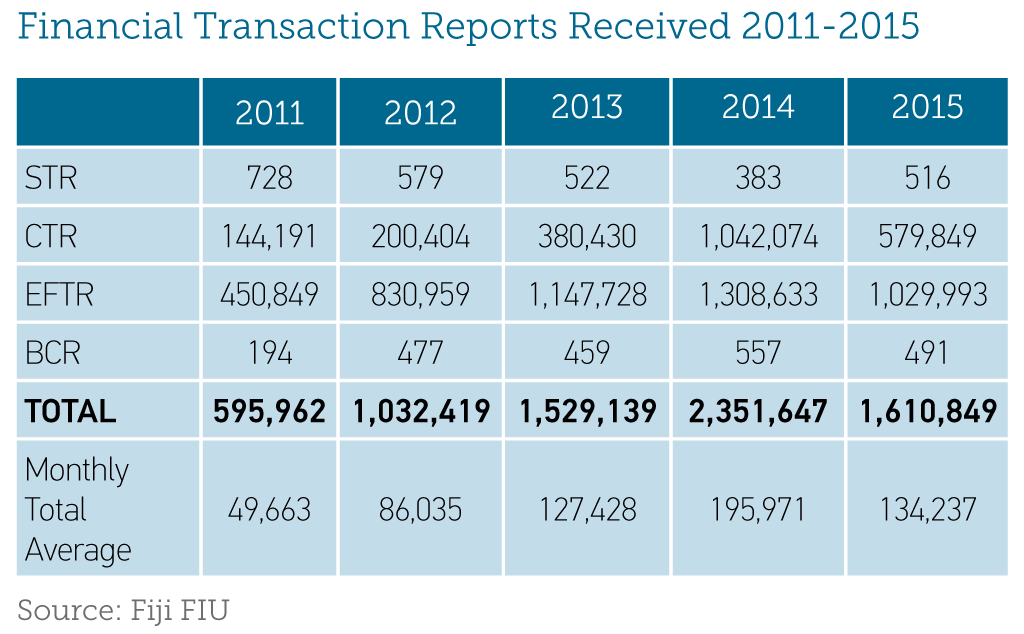 Highlights of financial reports received by the FIU in 2015 are provided below. Strategic analysis of financial reports received during 2015 is provided in the strategic analysis section of this Annual Report.
Suspicious Transaction Reports
The FIU received 516 STRs in 2015 or an average of around 43 STRs per month. This reflects an increase of 35 percent compared to 383 STRs reported to the FIU in 2014.