Press Release No 27 –
Fiji Financial Intelligence Unit Hosts Pacific FIU Attachment Program
Press Release No. : 27/2016
Date : 11 November 2016
The Fiji Financial Intelligence Unit (FIU) is hosting four officers from the FIU's of the Cook Islands, Marshall Islands, Papua New Guinea and Vanuatu from the 7-11 November 2016.
The attachment program is jointly supported by the United Nations Pacific Regional Anti- Corruption Project, implemented by the United Nations Development Program (UNDP) Pacific Office in Fiji and the United Nations Office on Drugs and Crime (UNODC).
The Director FIU, Mr Razim Buksh said that the attachment program supports and contributes to the UN's Pacific regional anti-corruption efforts on strengthening national integrity systems and good governance. The FIU plays a central role in promoting inter- agency cooperation and ensures safety of financial systems from illicit transactions.
Mr Buksh said that participants undergo an intensive program where they understudy the daily operations of the FIU and have an opportunity to visit a local law enforcement agency and a financial institution to get an idea of the intelligence, networking, and regulatory role the FIU has in Fiji.
Mr Buksh stated that the objective of the attachment is to also strengthen capacity building and enhance knowledge of participating FIU's experience which they can implement or adapt to their own systems and processes when they return home.
Mr Buksh said that the attachment program will contribute to the resilience of respective Pacific financial systems through such training and networking between Pacific FIUs. He added that as a result of the attachment, the participants will have a better understanding of financial analysis and investigation of transactions related to corruption, money laundering and terrorist financing.
The FIU has been providing opportunities for attachment for Pacific Island FIUs since 2013. To-date it has hosted 16 officers from 10 Pacific countries including the Cook Islands, Federated States of Micronesia, Kiribati, Marshall Islands, Nauru, Palau, Papua New Guinea, Solomon Islands, Tonga and Vanuatu.
Picture 1:    FIJI FIU HOSTS PACIFIC FIU ATTACHMENT PROGRAM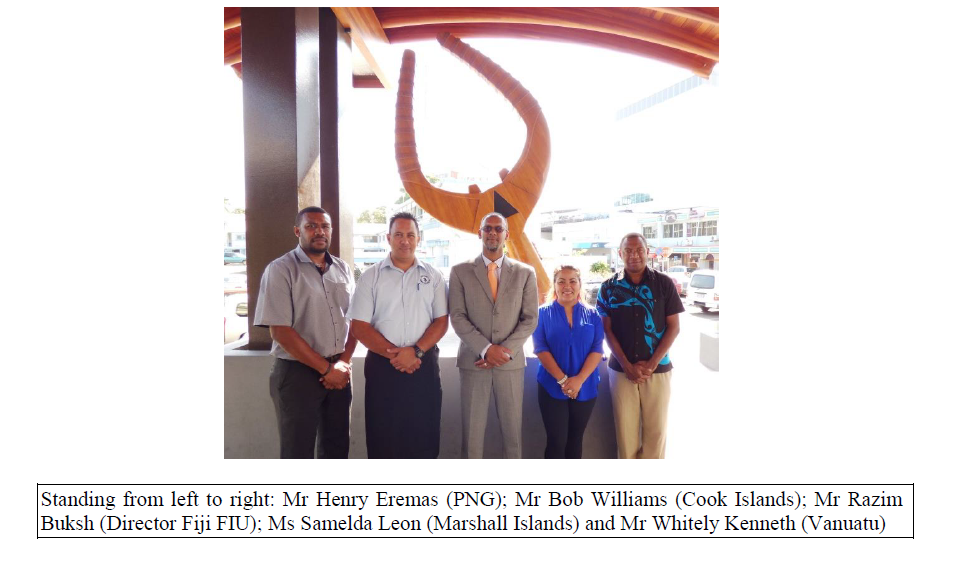 Picture 2:  FIJI FIU HOSTS PACIFIC FIU ATTACHMENT PROGRAM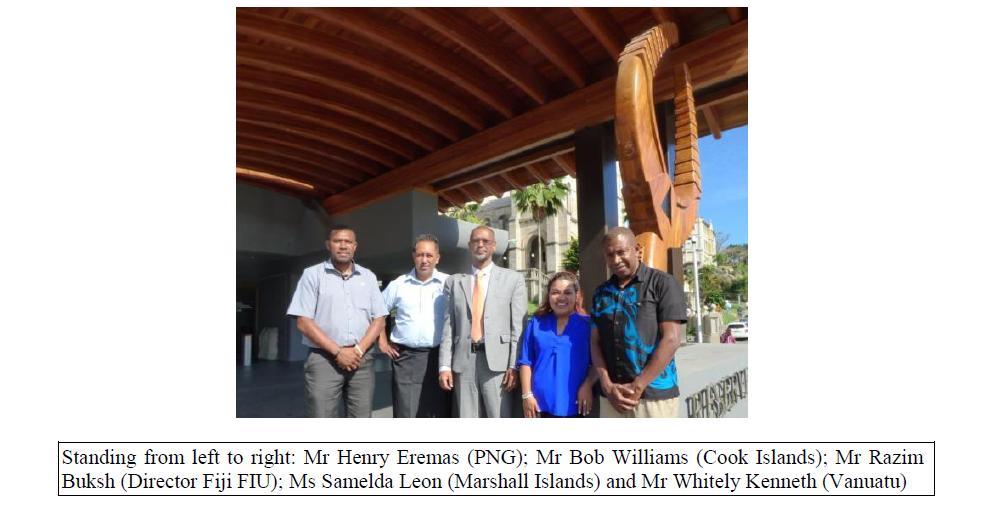 Click to view PDF