Economic Overview
Fiji's economy is expected to record a 3.2 percent growth in 2018, following a 3.0 percent growth in 2017. The 2018 growth is expected to be driven by the wholesale & retail trade; accommodation & food services; public administration & defence and the construction sectors. The growth rate expected in FY 2017-2018 is 3.2 percent while FY 2016-2017 was 1.8 percent. Global growth is projected at 3.9 percent in 2018, higher than the 3.7 percent growth in 2017.
International Economic Developments
The IMF in its July 2018 World Economic Outlook (WEO) kept its global growth forecast unchanged at 3.9 percent for 2018 as economic progress continued however, the pace of growth has become rather uneven across economies and risks have escalated.
Growth forecasts for Japan and the Euro zone for 2018 were revised downward following soft performances in the March quarter. Despite India's strong first quarter outcomes, a gradual slowdown is anticipated this year due to the significant impact of increased oil prices on the nation's domestic demand. On the other hand, the economic outlook for the United States (US) and China remained stable.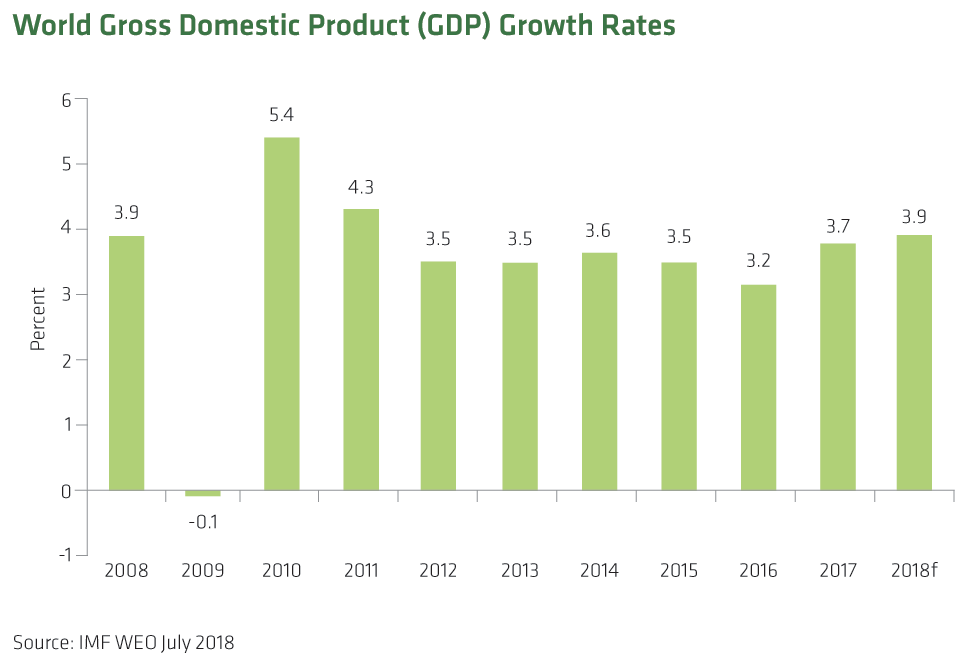 For Fiji's major trading partner economies, stronger performances are forecast for the US and Australia while growth for the Euro zone, Japan and New Zealand (NZ) are expected to slow in 2018.