Reserve Bank of Fiji
Complaints Management Update Report
A. Number of Complaints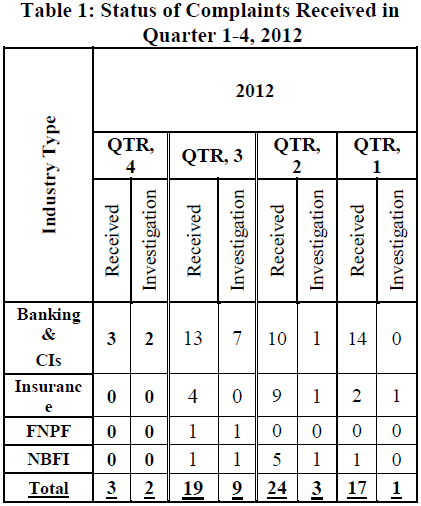 B. Nature of Complaints
The number of complaints received by the RBF on the banking industry was mainly on interest rates and fees/charges and fraud and forgery (Table 2).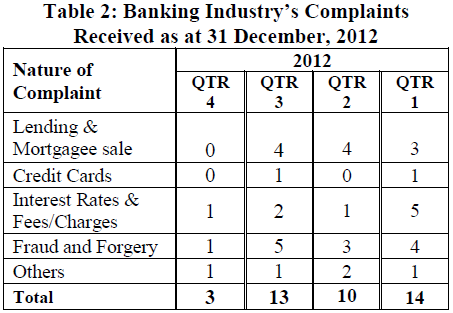 There were no complaints received in the December quarter by the RBF against the insurance industry however the table below shows the complaints received in the previous quarters. (Table 3)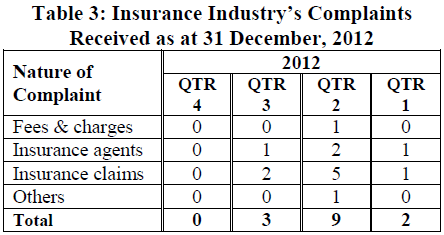 C. Consultative Meetings
During the quarter the RBF held twelve (12) meetings with complainants. These meetings were aimed at addressing concerns raised by the complainants.
In Quarter 4, RBF held three meeting with financial institutions. These meetings were on issues raised by complainants and the ways to solve them.
D. Complaints Management Forum
The Complaints Management Forum was held on 14 December 2012.
Financial Systems Development & Compliance Group
Reserve Bank of Fiji
25 January 2013
OUR VALUES…Professionalism…Respect…Integrity…Dynamism…Excellence